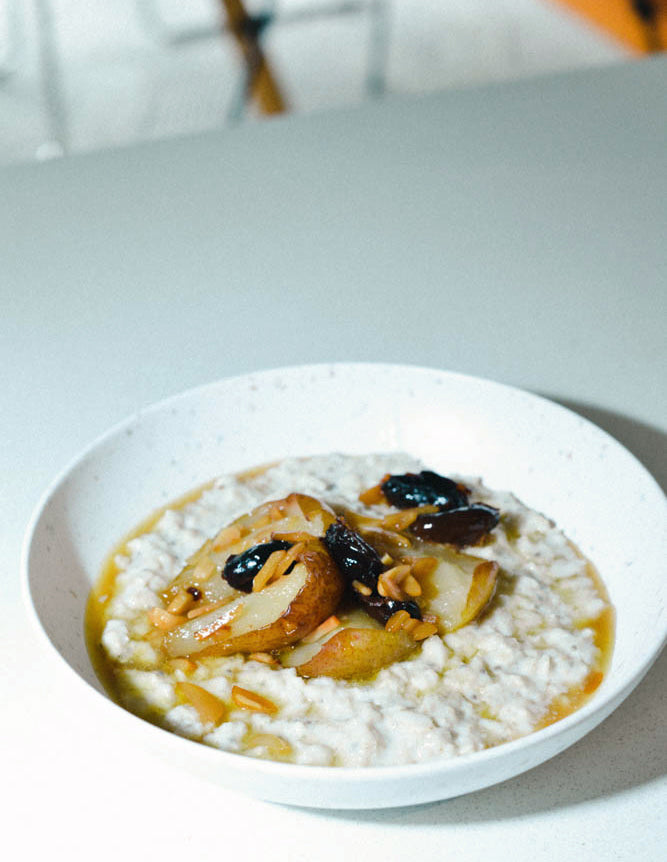 Easy, Healthy and Warming Baked Pear Porridge
With Winter fast approaching and pears so damn tasty, and in season, this recipe is a good way to s
tart the morning.
Porridge is THE ultimate cold weather, healthy breakfast. There's just something about warmed fruits and spices that taste so good and keep you full until lunch.
This Recipe is vegan and gluten-free.
With so many types of Pears available, chat to your local grower or farmers Market for the best choice. Don't forget to take your Joyrolla Mesh Produce Bags to keep those pears nude, and secure. 
N E E D /
Baked Pears:
Pears
Dates

Sugar (rapadura o
r brown sugar works best)

Tablespoon of Nutalex or Butter 🧈
Porridge:

Gluten Free Oats - or normal 
oats
Almond Milk (or milk of choice)
Slithered almonds
Teaspoon of Chia seeds 

Teaspoon of Hemp seeds
M E T H O D /
Cut 🍐 in half and deseed, p
ut into an oven proof dish.
Sprinkle sugar and butter over the pears and b
ake for 10mins.
After 10mins, remove from oven and add extra sugar if needed and slithered almonds. Bake for another 5-10mins until golden brown and caramelised.
Meanwhile, cook the oats on a low heat until they are creamy.
Grab a bowl and add the 
porridge, place the baked pears on top and pour over the juices.
Grab a coffee, t
ake a seat and enjoy.