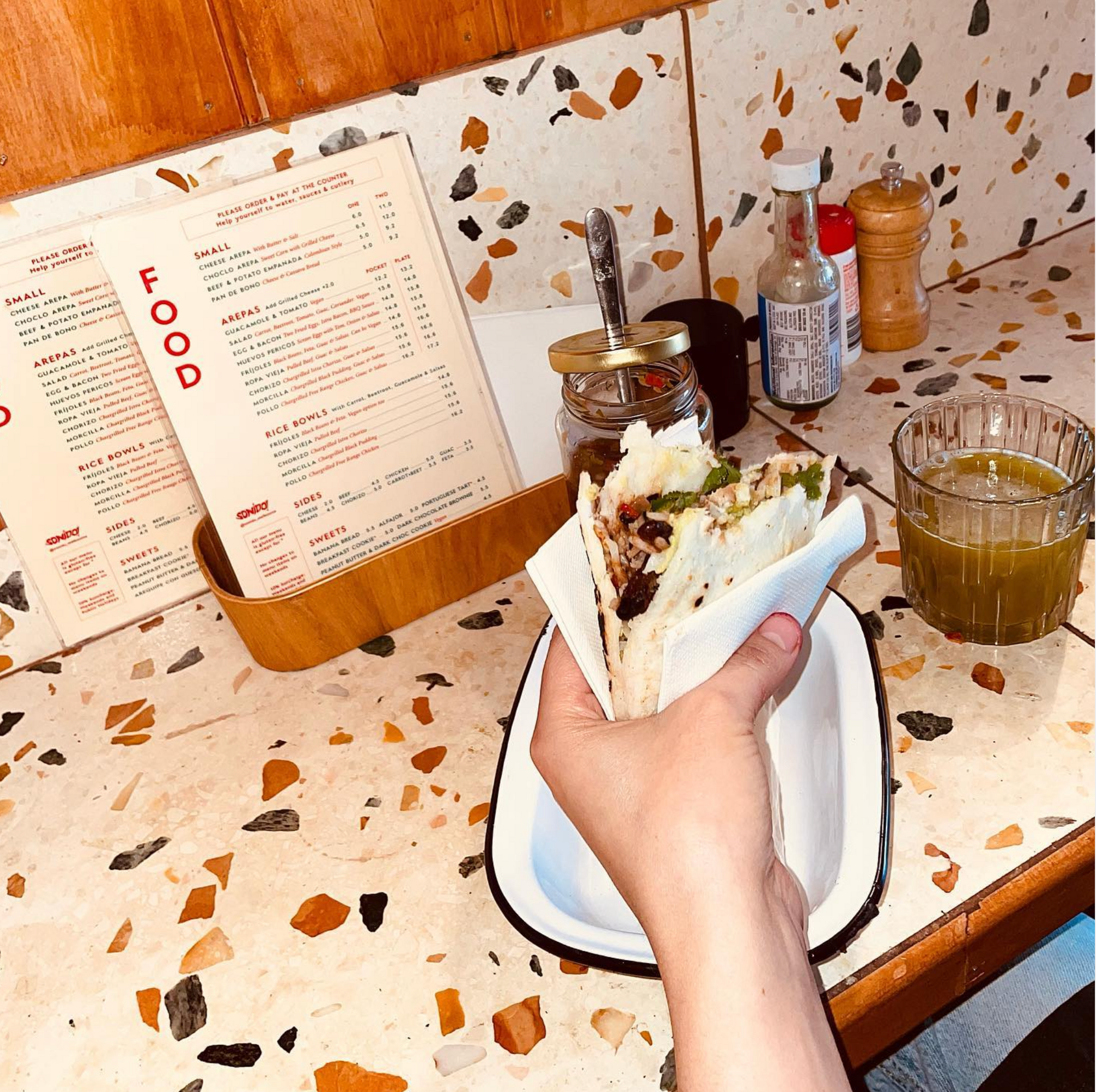 Our Top 6 Spots in Fitzroy: Take the Long Way Home and Enjoy the Journey
We recently went to Melbourne to share Joyrolla IRL at The Big Design Market, and here are our 6 Top spots in Fitzroy. We made sure to walk everywhere and always chose the long way home.
Fitzroy is Melbourne's most vibrant and exciting neighborhood, and there's no shortage of things to do there. Whether you're looking for a delicious breakfast, a night out on the town, or just some retail therapy, you're sure to find it in Fitzroy.
Here's a quick itinerary for a fun and flavorful day in Fitzroy:
1. Stay:
We stayed in a cute and
tiny Airbnb
 (twenty-three-square-metre apartment) in the famous
Cairo Apartment block.
The interior was renovated by
Agius Scorpo
 Architects, which utilises the space and embraces the quirk and beauty of this block. Luckily we had our
Joyrolla Shopping Cart
to haul our shopping back to the apartment (lifesaver), with no car we chose to use our legs ;-)
2. Breakfast & Coffee:
Our
favourite breakfast
which we found by accident, was 
Sonido. 
With a South American influence and colourful interior, tasty food, and good coffee, it was the best way to start the day. We enjoyed the wholesome, fried flatbreads filled with eggs, beans, avocado, and more. It's a vibe.
3. Just for Fun: Head to Plug Seven to browse the vinyl selection. This record shop is a treasure trove of rare and hard-to-find records, and it's the perfect place to find a new soundtrack for your weekend. Plus, it's super cute.
4. Haircut or clothes: Get a haircut and find some new threads at Picklings and Parry. This barber shop and clothing store is a one-stop shop for grooming, fashion, and a touch of vintage.
5. Nibble & sip: Sip on some wine and sample the charcuterie at Meatsmith. This specialty butcher and wine merchant is a great place to indulge in some of the best meats and cheeses in Melbourne (yummo).
6. Dinner time: We are going to say that Amarillo blew our socks off! The flavours were out of control. We didn't realise it was a vegan restaurant, and we were about to go somewhere else, but we luckily changed our minds. Thank goodness, as it was by far our best meal. Did we mention the wine list? Amazing.
Whether you're a foodie, a shopper, or a night owl, you're sure to find something to love in this vibrant neighbourhood. 
We did take a sneaky trip to The Queen Victoria Markets to buy our fresh fruit and veggies and enjoy the energy of the local markets.
Remember to take the long way home. 
Bonus: We also stayed one night in the newly renovated Rydges Melbourne (CBD) which was beautiful and easy to walk anywhere in the city.
#thehappyoneswalk